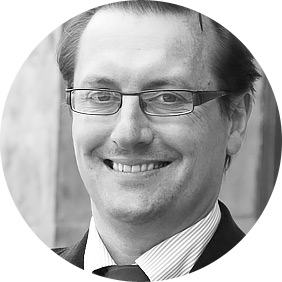 Andres Coca-Stefaniak
First Name: Andres
Last Name: Coca-Stefaniak
Country: Great Britain
Area of expertise:
Urban revitalisation, place management models, place marketing, localism and glocalisation, culture-led urban regeneration, small retailers in urban settings
Company/Organization/University:
International Manager, Association of Town Centre Management (www.atcm.org). ATCM is the largest membership organisation in Europe for town and area management partnerships. It supports its members through conferences, workshops, courses, research, case studies and publications of best practice in town centre management, and advising governments (e.g. UK, European Commission) on policy making. Visiting Lecturer at the University of East London (UK).
Papers/Projects:
In addition to advising city councils and retail trade associations in Poland, Spain and the UK on place management issues and running major projects with funding (3.8 million Euros) from the European Union (EQUAL, Leonardo da Vinci, INTERREG, European Culture Programme), I have co-authored a number of journal articles, which include the following:
Coca-Stefaniak J.A., Parker C and Rees P (2010), "Localisation as a marketing strategy for small retailers", International Journal of Retail & Distribution Management, Vol. 38, no. 9, pp. 677-697.
Jiwa S., Coca-Stefaniak J.A., Blackwell M. and Rahman T. (2009), "Light night: an 'enlightening' place marketing experience", Journal of Place Management and Development, Vol. 2, No. 2, pp. 154-166.
Coca-Stefaniak J.A., Rinaldi R., Parker C. and Quin S. (2009), "Evolution of town centre and place management models: a European perspective", Cities, Vol. 26, Issue 2, pp. 74-80.
Coca-Stefaniak J.A., Radominski S.M. and Ryczek K. (2009), "Urban revitalisation and town centre management in Poland: opportunities and challenges for the 21st century", Journal of Urban Regeneration and Renewal, Vol. 2, No. 3, pp. 207-215
Radominski S.M. and Coca-Stefaniak J.A. (2007), "Zarzadzanie Centrum Miasta (TCM) – nowe podejscie do zarzadzania obszarami centralnymi" [Town Centre Management (TCM) – a new approach to place management], Urbanista, Vol. 12, No. 60, pp. 33-35.
Organization/institution membership:
Fellow of Institute of Place Management,
Fellow of Royal Geographical Society,
Fellow of Higher Education Academy Member of Academy of Marketing